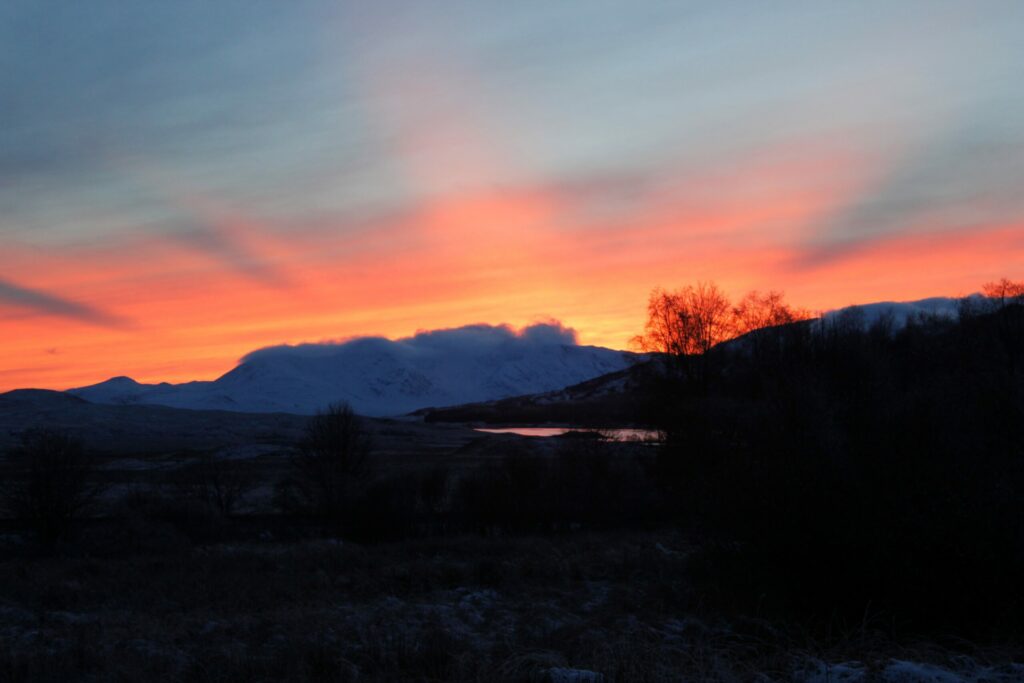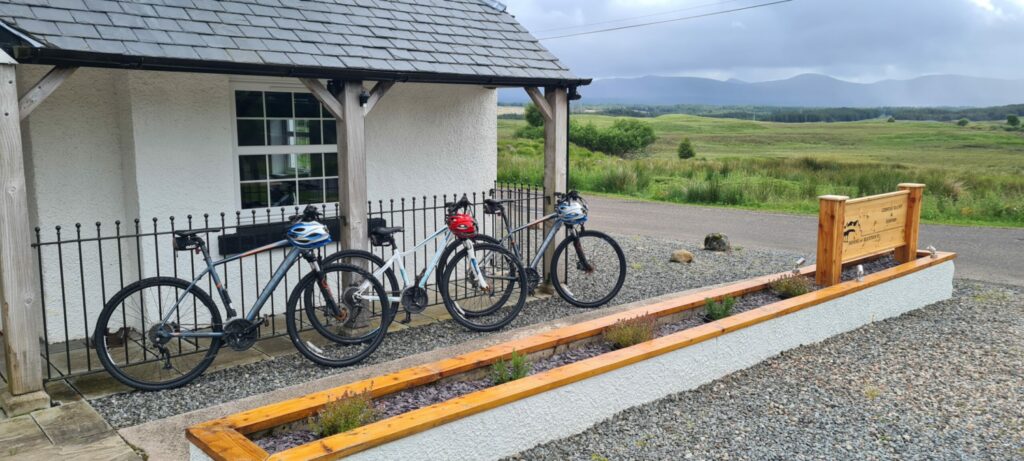 The unique wilderness of Rannoch Moor
One of the great attractions is the fact there in nothing here!
We are surrounded by an expanse of around 50 square miles (130 km2) of boggy moorland, much of it designated a Site of Special Scientific Interest (SSSI) and a Special Area of Conservation (SAC), Rannoch Moor is one of Europes last great wilderness areas.
Home to an abundance of wildlife and flora, a mixture of bogs, lochans, forests & sandy beaches!
Whether it is a gentle stroll or an action packed mountain bike route there is an adventure to suit everyone.
Exploring Kinloch Rannoch, Loch Rannoch & Rannoch Moor
The Rannoch and Tummel Tourist Association website has some great ideas of things to see and do in the wider Rannoch area
Rannoch "Dial-A-Bus" Service
Arrived by train or foot?
Don't worry you can still explore further afield by making use of our fantastic local bus service. Book it like you would a taxi but pay the equivelent of a bus fare (it is subsidised by Perth & Kinross Council)
Contact Highland Travel for details and to book your journey.
Bike Hire
We have 5 bikes that are available for our guests to hire. The Giant Roam 2 models are suitable for the local Rannoch roads and the forest tracks.
Unfortunately we are not able to offer bike hire to non-residents.
Make room for adventure.
Book your room right now and start your amazing adventure in the Scottish Highlands
Reservations