Our Hardworking and Wonderful
Suppliers
The variety of Scottish produce available still astonishes us. Almost every week we hear of a new company starting out on an amazing adventure to supply innovative and intriguing products.
Wherever possible we use Scottish products in everything we do. Often from small independent producers, we find that by building relationships with these companies, the logistics of delivering to our remote location can be more easily overcome. Some of the larger companies take one look at our postcode and declare that delivery is not possible.
Knowing…..
WHERE our produce comes from,
WHO made it,
HOW they made it,
WHY they made it,
…..inspires us to create wonderful dishes and drinks for you to enjoy.
Listed below are some of our amazing suppliers with links (where possible) to their websites so that you can order to enjoy at home.
Local Coffee, Beer & Soft Drinks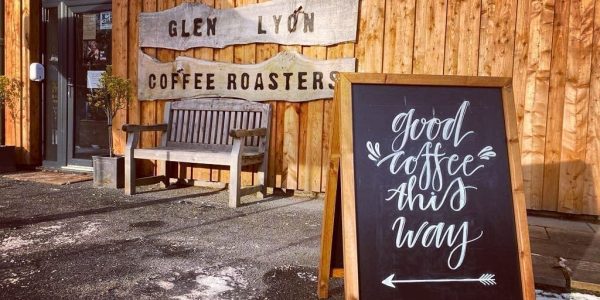 Glen Lyon Coffee Roasters
One of our first local producers we teamed up with back in 2013.
At the time Jamie & Fiona were based at the top of Glenlyon, just behind the hill we see out of our window.
After several winters spent digging lorry deliveries out of snowdrifts
on single track roads they moved the roastery lock, stock and barrel to
Aberfeldy.
Their speciality coffees are 100% traceable and ethically sourced, as well as being delicious.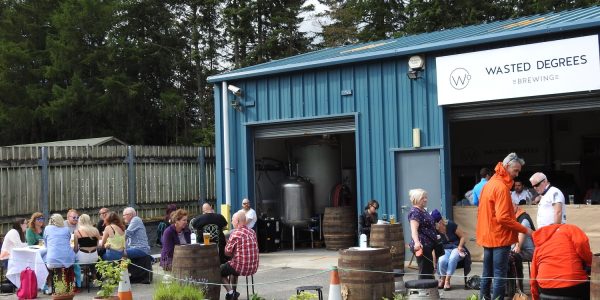 Based just along the road from us in Blair Atholl, Wasted Degrees was founded in 2017, by two local brothers, Conall & Jack. It all began in a garage, a hobby running out of control with the ink barely dry on a teaching degree. 
Wasted Degrees brews a core range and an ever-changing line-up of small batch, limited edition beers.
Check their website for details of their popular Taproom events at weekends throughout the summer!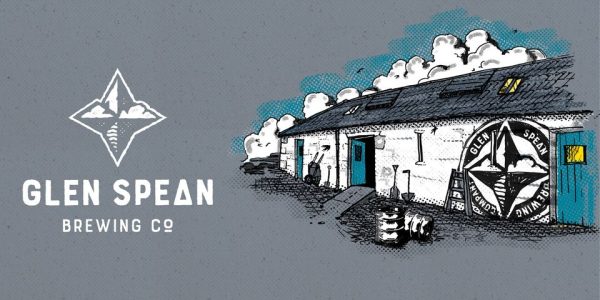 Glen Spean Brewing Co is based in  the village of Spean Bridge just a couple of stops North of Rannoch Station.
Neighbours Ian Peter, James and Lucy have converted a mid-19th century steading to form a small brewery.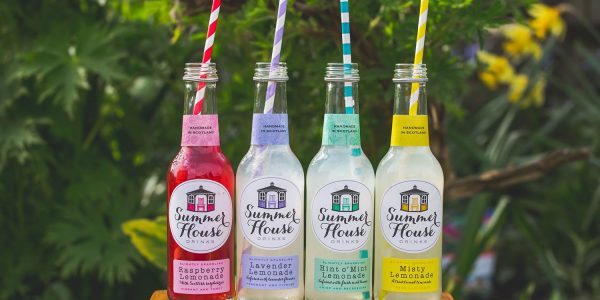 Launched in 2014 by Claire Rennie on the family farm where the Rennie family have farmed for four generations.
Claire decided to improve the disappointing soft drink options for non-drinkers and designated drivers on nights out. Summer House now produces a fantastic range of "real" lemonades using all-natural ingredients.
We also exclusively use their Walter Gregor Tonic Water.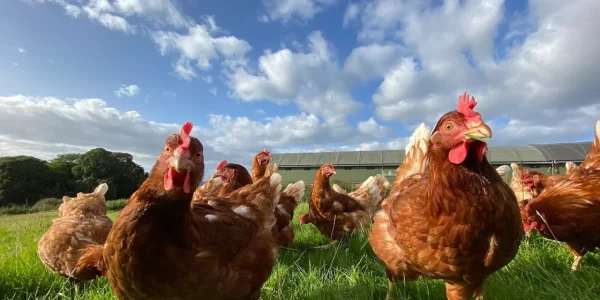 Nestled in the heart of the picturesque Tay Valley, Perthshire you will find 4000 organic free range hens foraging around their home. Founded in 2008 by the Brewster Family, The Egg Shed, Rotmell Farm prides itself in producing the highest quality Organic Free Range eggs to the highest of welfare standards.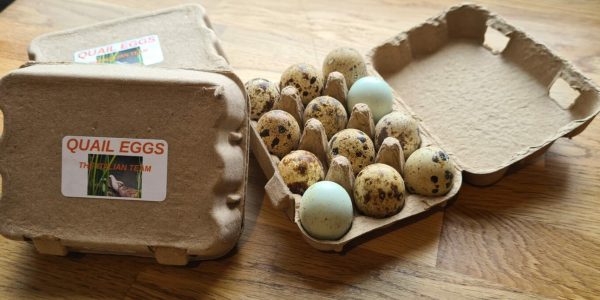 Rannoch Quails Eggs!
Helen raises her team of quails in Kinloch Rannoch, providing us with a regular supply of fresh eggs.
The Italian Quail is golden coloured and slightly speckled; they lay up to 320 eggs per year and are the most prolific layers of all the quail species.
One of the most famous scenes of the show "Outlander", is set just outside Kinloch Rannoch. The stone circles at Craigh na Dun don't actually exist in real life, but the site is popular with fans.

Vistors to the site might catch a glimpse of Gillian's ducks which supply our duck eggs.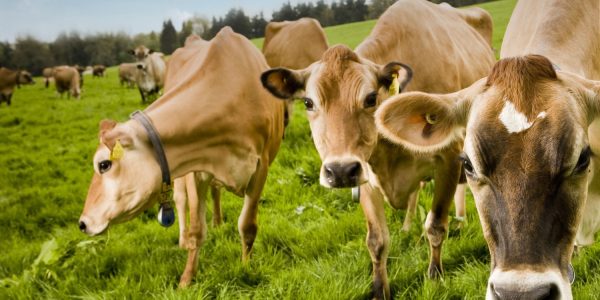 Steph grew up on a dairy farm so understands the importance of high quality milk for dairy products.
Graham's Family Dairy is one of Scotland's most iconic brands but is still family owned and managed with a true passion for quality produce.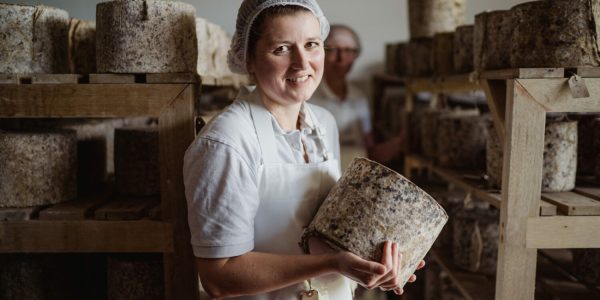 A small, family-run farm and cheese company started by Humphrey Errington in the early 1980's.
Multi award winning, Errington produce a range of Ewe, Goat and Cow's milk cheeses. Have a look at their fantastic online shop!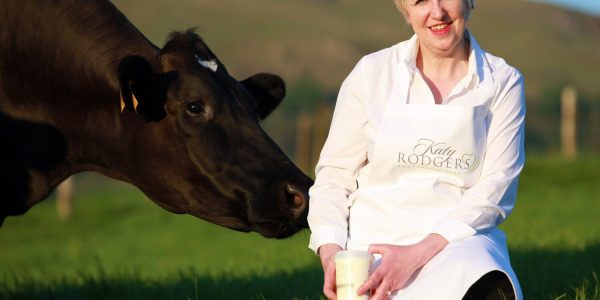 Katy Rodger's Artisan Dairy
Knockraich farm is home to Katy Rodger's small herd of 60 British Friesian cattle from which they produce their award winning Creme Fraiche, Yoghurt and Crowdie Cheese.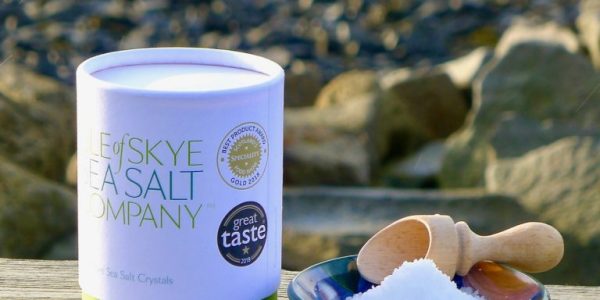 Natural sea salt made entirely from the mineral-rich sea waters of Loch Snizort on the Isle of Skye. Made using just the sun and wind to transform it into pure sea salt crystals that have a distinct texture and flavour.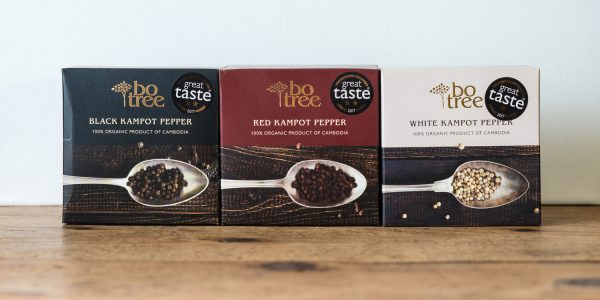 Perthshire Pepper? Well as close as we can get.
Since 2017, two brothers-in-law, one on the family farm in Perth, one living on a farm in the Kampot region of Cambodia,  have been growing & harvesting award winning peppercorns.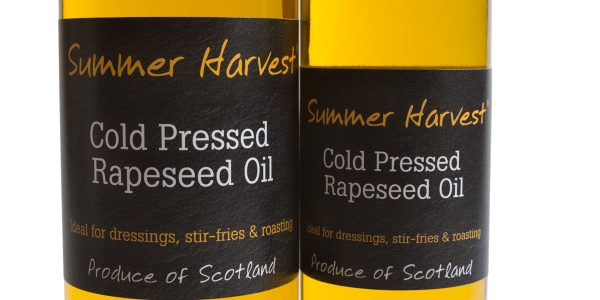 Summer Harvest Rapeseed Oil
Multi-award winning 'Cold Pressed Rapeseed Oil'  which is grown, pressed and bottled on a family farm in the heart of the fertile Strathearn Valley in Perthshire.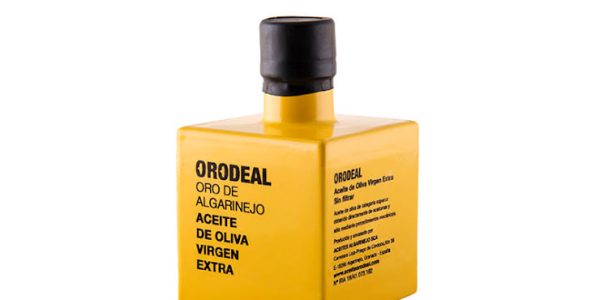 Orodeal Extra Virgin Olive Oil
When a Scottish couple bought a house in Andalucia in the South of Spain, they soon realised all their friends and neighbours were olive oil farmers!
Now the farming co-operative bottle their oil and send it back home to Kirkcaldy for distribution across Scotland.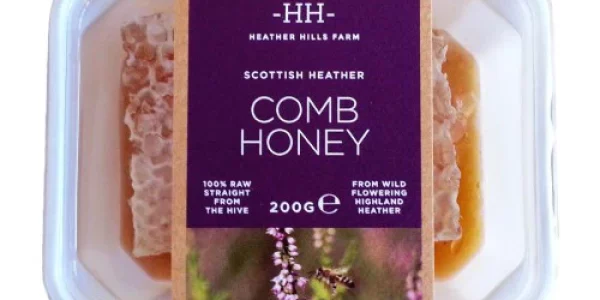 Starting off with just one hive in 1945,they now have 1300 hives across Perthshire, Heather Hill's specialise in a selection of 100% pure, raw, monofloral and polyfloral honeys and handmade preserves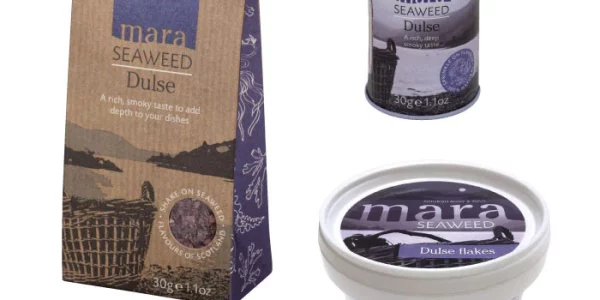 Scotland's forgotten natural superfood, full of essential nutrients and complex flavours. Mara Seaweed is harvested sustainably from the pure, wild waters around Scotland.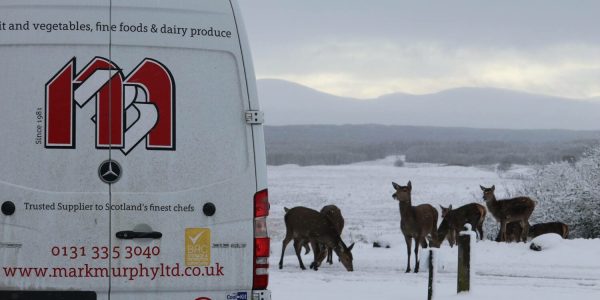 As one of Scotland's largest fruit & vegetable wholesalers, their vans are a familliar sight on roads across central Scotland.
Their depot in Pitlochry allows us to purchase the freshest seasonal produce from farms right across Scotland.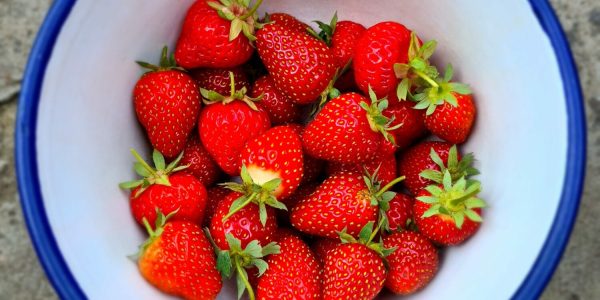 Just one of the many fruit and veg farms that we source our products from.
Since 1992 this family run farm has become one of the leading growers of Scottish soft fruit.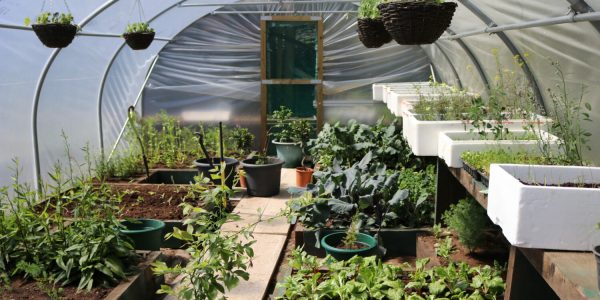 We have our own kitchen garden located just behind the restaurant. Using our polytunnel, fruit cage and outside bedding, we are able to grow a variety of produce for use in our dishes. Mainly focused on herbs and salad leaves, this is some of the freshest produce we have available/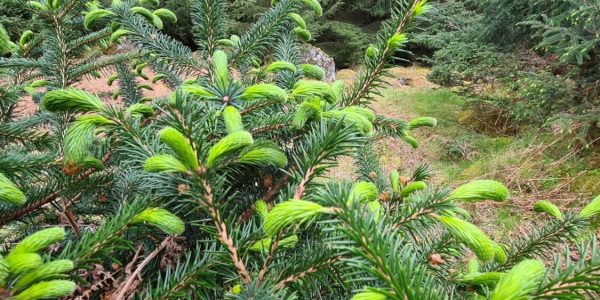 Across the seasons there is always something to find growing in the bleak wilderness of Rannoch Moor.
From spruce tips, wood sorrel, bog myrtle and an abundance of mushrooms. We often try and incorporate flavours of Rannoch into our menu.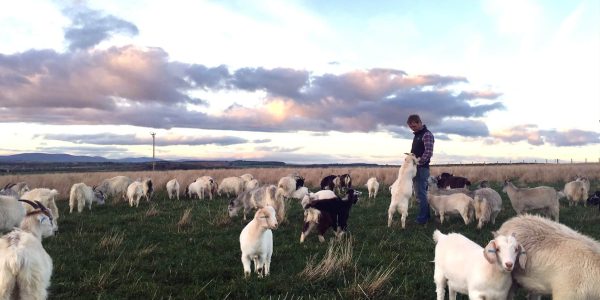 Free range Boer and Cashmere goats are reared as part of Lunan Bay Farm's sustainability initiative as goats can leave the land better than they found it, since they subsist on the weeds other livestock ignore. Their meat is highly prized for its tenderness and flavour.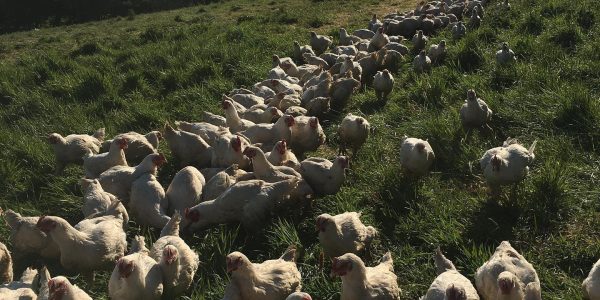 If you think of an idyllic chicken farm, you probably picture deep grass and happy chickens walking around – well that's exactly what AJ & Robert have on their small family run farm is located just outside the picturesque village of Strathaven.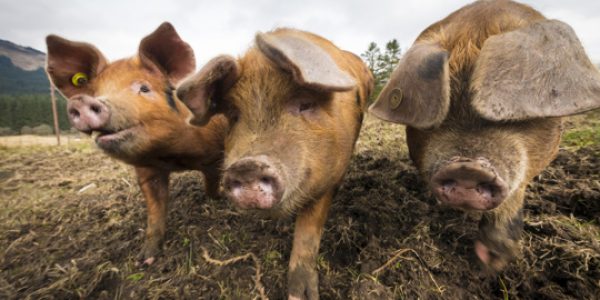 One train station South takes you to Bridge of Orchy where nearby, lies Glen Orchy Farm. Fiona & Tristan run a true small scale family operation rearing Sheep, Cattle and rare breed pigs in a sustainable manner.
They even have luxury cabins on the farm if you wish to visit!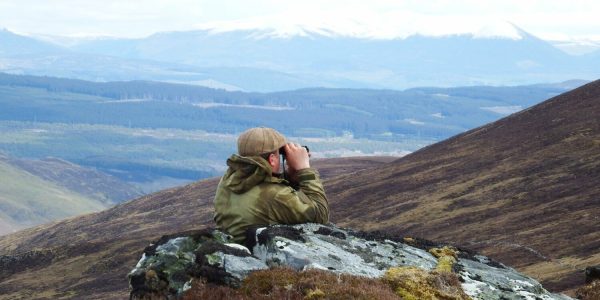 When in season we use local venison from Rannoch Estate right outside our door. Red deer are plentiful on Rannoch Moor and venison is a nutritious and sustainable meat.
Our local gamekeeper selects us the finest quality animals which are carefully lardered and hung to ensure a deep and rich flavour develops.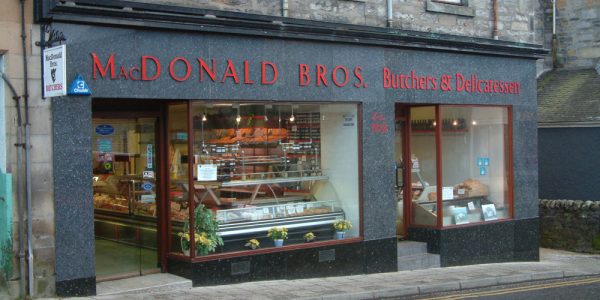 Macdonald Brothers Butchers
Our local family butchers in Pitlochry. Rory Macdonald is the third generation of Macdonalds to be involved in the business.
Bacon, Sausages, Black Pudding & Haggis all made by Rory and his team. As many of our other meat suppliers are small scale and seasonal, Rory also selects us the best Beef, Pork and Lamb from local farms to complement our supplies.
Braehead Foods started out as small game dealer in 1989 but has grown to be one of Scotland's largest independent food wholesalers. Still family owned and managed they have a fantastic selection of quality Scottish game, sourced from estates across Scotland.
Braehead also acts as a distributor for many of the small independent producers that we use, where direct delivery would otherwise be economically unviable.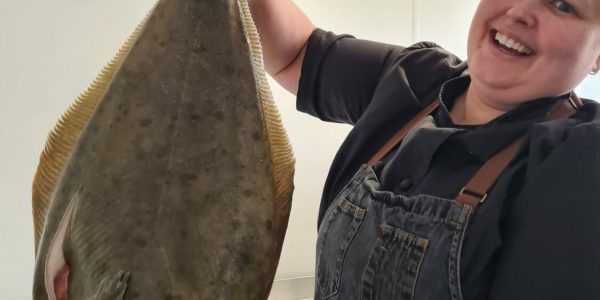 Wild halibut is now listed as an endangered species. Gigha Halibut offers an alternative source of halibut which helps reduce the pressure on the endangered wild stocks of halibut in the sea.
The Gigha Halibut system is unique. Using a land-based system of aquaculture where the water is pumped straight from the Atlantic and into the tanks.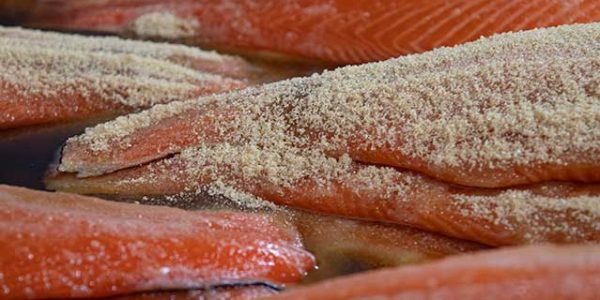 Belhaven Smokehouse products have a distinctly rich and unique flavour and texture.
Cold smoked salmon & trout is dry cured for 24-48 hours using a varying mix of salt, sugar, spices and botanicals. This draws out moisture and infuses flavour. The sides are then gently smoked over oak chips for up to 24 hours, under the watchful eye of their skilled smokers.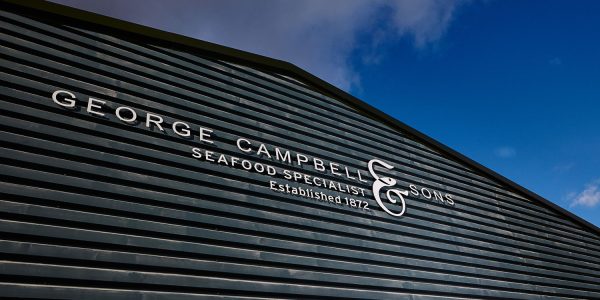 Established in 1872 and now in the hands of the fourth generation of Campbells. George Campbell & Sons is one of Scotlands leading fish merchants based in Perth.
They source us the best fish from across Scotland's harbours and markets.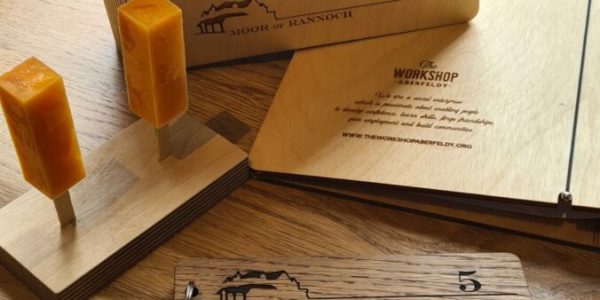 A social enterprise in Highland Perthshire, passionate about making a difference by supporting young and disadvantaged people into employment. Offering free training and work experience in woodworking, small-scale manufacturing, design, laser cutting and CNC routing.
Never put off by our random ideas the team at the Workshop produce all sorts of items for us.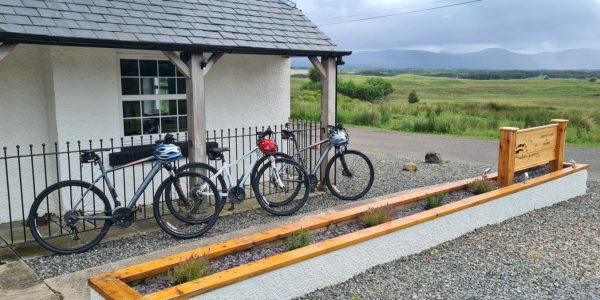 Our fantastic local bike shop located in Pitlochry. We have a number of bikes available for our guests to hire which were purchased from Escape Route and we return them for regular servicing in their workshop.
They have a briliant cafe & pizza oven too!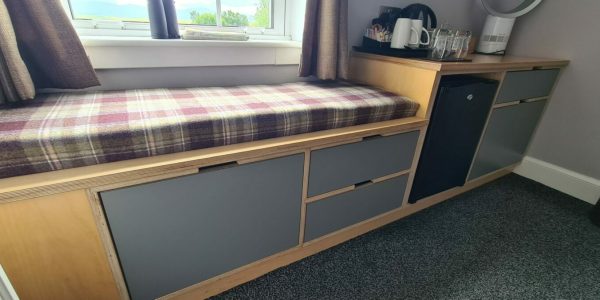 Birkwood design, make and install beautiful cabinetry around Scotland, using birch plywood as the foundation for all their work. Their workshops and showroom are set amongst the glorious scenery of Highland Perthshire, near Pitlochry.
The age of our building meant, it was important to design our bedroom space in the most efficient way using bespoke furniture from Birkwood.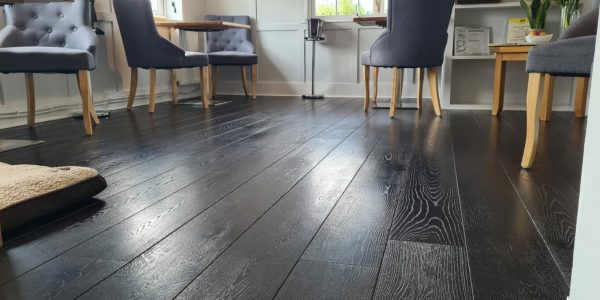 When we decided to replace the oak flooring in our restaurant we didn't have to travel far up the A9 to find it.
With a manufacturing factory located in Newtonmore, Russwood manufacture quality sustainable wood flooring, decking and cladding.